Connect remotely
by appointment
via SplashTop!
Click "DOWNLOAD" to download the SOS Splashtop app. A small program will download to your computer.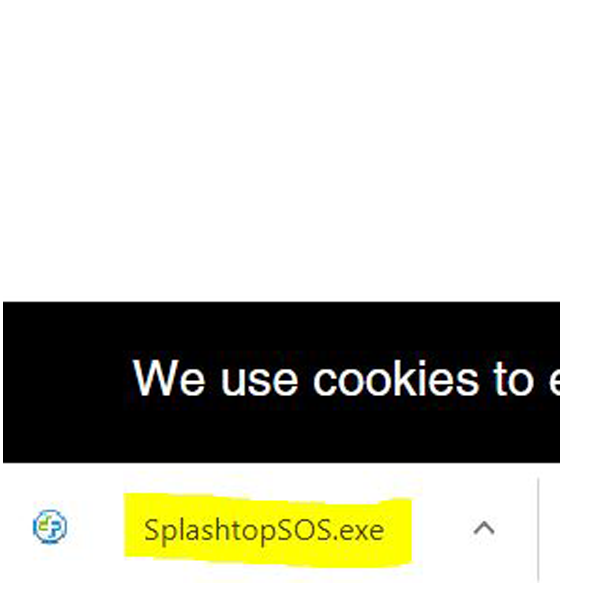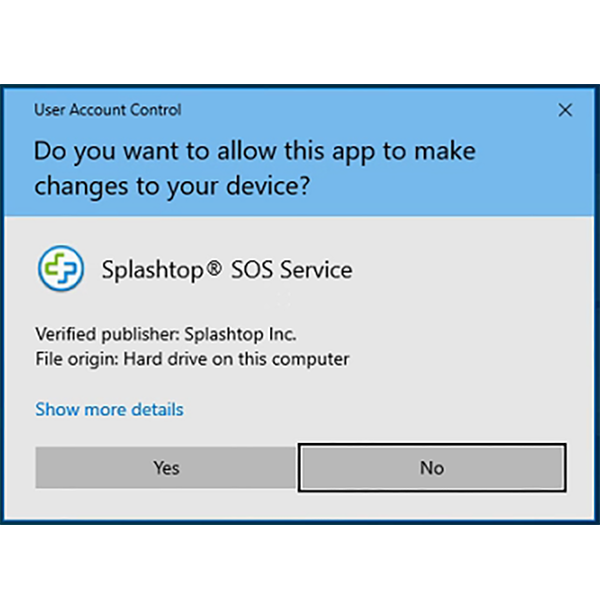 Click on the downloaded file to open it. Your computer may ask you if you want to open the program, say "Yes" or "Allow".
A pin number will appear on your screen, provide it to your technical professional by telephone. This allows your professional to make a temporary one-time remote connection to your device.